A grass roots movement has begun. Simply Puerto Vallarta is a complete multi-media video campaign created by small business owners promoting their city, Puerto Vallarta.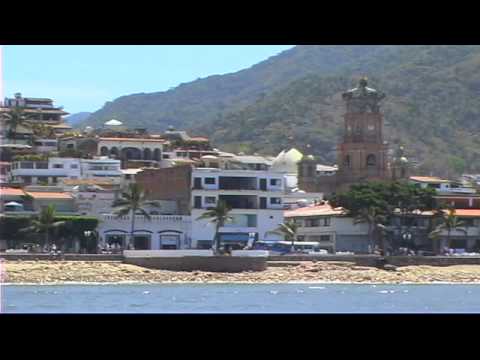 Video journalist, Laura Gelezunas of Video Diva Productions launched "Simply Puerto Vallarta", a multi-media travel campaign designed to highlight the richness and diversity of Mexico's premier coastal tourist town.
"Mexico's reputation seems to run to the extremes," says Laura Gelezunas, explaining the idea behind the project. "The good news keeps coming but it is not making the splash it should. That's why we needed a grassroots campaign."
In the September/October 2010 issue of AARP magazine, Puerto Vallarta is listed as the best place to retire abroad, and U.S. News & World Report Travel section ranked Puerto Vallarta as the number one vacation destination in Mexico during 2010.
"The small, local businesses make Vallarta special," explains Mariano Montes de Oca, Director of PV Pulse Media. "It's this human aspect to our city and our culture that is reflected in the warmth and hospitality of this place. The challenge is to provide the people with a voice, and Simply Puerto Vallarta is that voice."
Simply Puerto Vallarta is a video campaign that will include the small-business owners in the promotion of their town. Unlike traditional PR efforts, Simply Puerto Vallarta was designed to put the media message back into the hands of those it most affects – area residents. The stories show what is going on in the city.
"This is a way for us to be a part of an effort expressing how and why Puerto Vallarta is a beautiful and growing city, plus it is a safe destination," says Simply Puerto Vallarta sponsor Gelsey Fadul of Hotel Playa del Sol. "I've seen it bloom throughout the years and it just really hurts me to see how the TV and internet news outlets are basically hurting us as a place to visit or live."
"It is an innovative campaign which reaches out to the international community via the internet", says sponsor Juan Rojas Gonzalez of El Palomar Restaurant. "It seems like it will be a new opportunity and it's going to be good to share all the great things Puerto Vallarta has to offer." This campaign started in October 2010 and will end in February 2011. Look for the next series of videos to be released in mid-February 2011.